Hey there, culture enthusiast! Ever thought about diving into the vibrant world of Haitian festivals? Well, buckle up, because we're about to embark on a journey through the most exciting Haitian festivals and events.
First on our list is the granddaddy of all Haitian celebrations, the Carnival. Now, this isn't your average Mardi Gras party. Oh no, the Haitian Carnival is a riotous explosion of color, music, and dance that would make even the most stoic among us tap their feet.
Imagine a procession snaking its way through the streets of Port-au-Prince, Haiti's capital and largest city. The air is filled with the rhythmic beats of Rara music, the distinctive sound of the trumpet, and the infectious energy of the Haitian people.
The Carnival in Haiti is the largest of its kind in the Caribbean and North America. It's a celebration that coincides with the start of the New Year and ends with celebrations on Shrove Tuesday, just before Ash Wednesday. It's a time when the cultural flair of Haiti is combined with song and dance to create colorful extravaganzas for every carnival lover.
Rara: The Sound of Haiti
Speaking of Rara, let's take a moment to appreciate this traditional Haitian music. It's not just a genre; it's a cultural event, a celebration of Haitian culture and ancestry. And guess what? It's not confined to a stage or a parade. Rara bands often play their way through the streets, turning the whole city into a dance floor.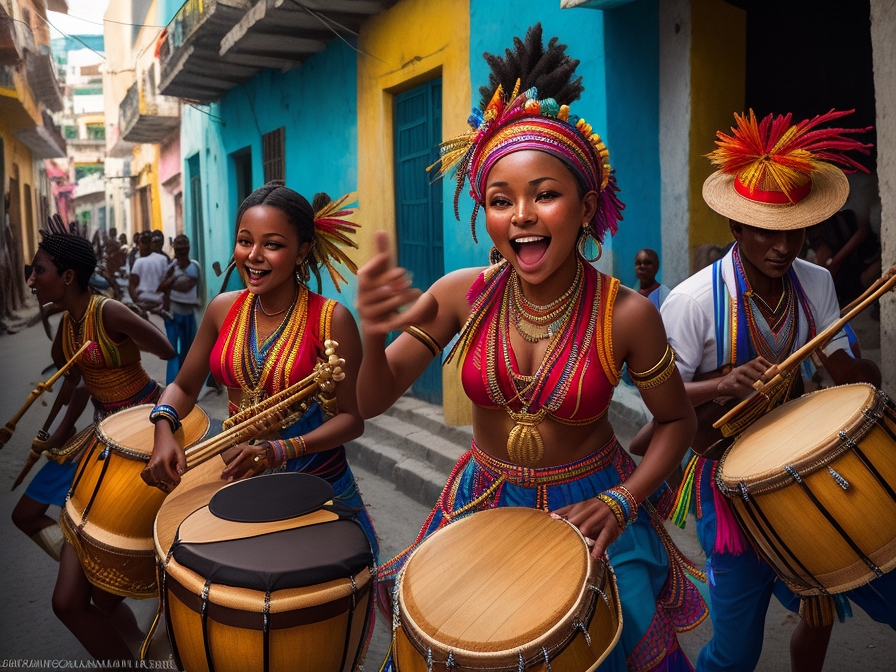 Rara is a form of festival music used for street processions, typically during Easter Week. The music centers around a set of cylindrical bamboo trumpets called vaksin, but also features drums, maracas, güiras or güiros (a type of scraper), and metal bells, as well as sometimes also cylindrical metal trumpets which are made from recycled metal, often coffee cans.
Haitian Flag Day: A Day of Pride and Celebration
Moving on, we have the Haitian Flag Day. This isn't just a day celebration; it's a testament to Haiti's vibrant history and the resilience of its people. On this day, Haitians everywhere honor Jean-Jacques Dessalines, the father of their independence, and celebrate their rich Creole heritage.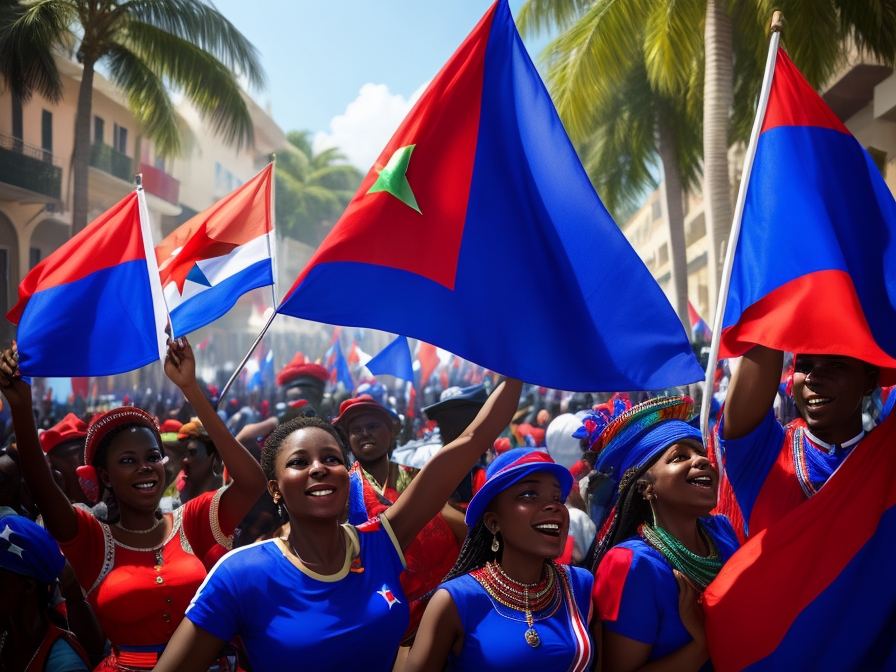 Haitian Flag Day is celebrated every year on May 18th. It's a national holiday in Haiti and is centered around the city of Arcahaie, where the first Haitian flag was adopted. The day is marked by a series of festivities, including parades, musical performances, and a host of other cultural activities.
Festival Du Rhum Haiti: A Celebration of the Spirit(s)
Now, if you're a fan of the finer things in life, the Festival Du Rhum Haiti is a must-visit. This rum festival is a celebration of Haiti's famous rum, with a selection of moonshine and rum flowing as freely as the conversations. It's like a wine tasting event, but with a Caribbean twist!
The Festival Du Rhum Haiti is a relatively new event, inspired by the Paris Rhum Fest. It's a celebration of alcoholic beverages, particularly rum, which is a significant part of Haitian culture. The festival features a variety of rum brands, both local and international, and offers attendees the chance to taste and learn about them.
Jacmel Film Festival: Providing Cultural Insight Through Film
Last but not least, we have the Jacmel Film Festival. This isn't just a film festival; it's a celebration of Haitianart and a platform for Haitian filmmakers to showcase their work. It's like a window into the soul of Haiti, providing cultural insight through film.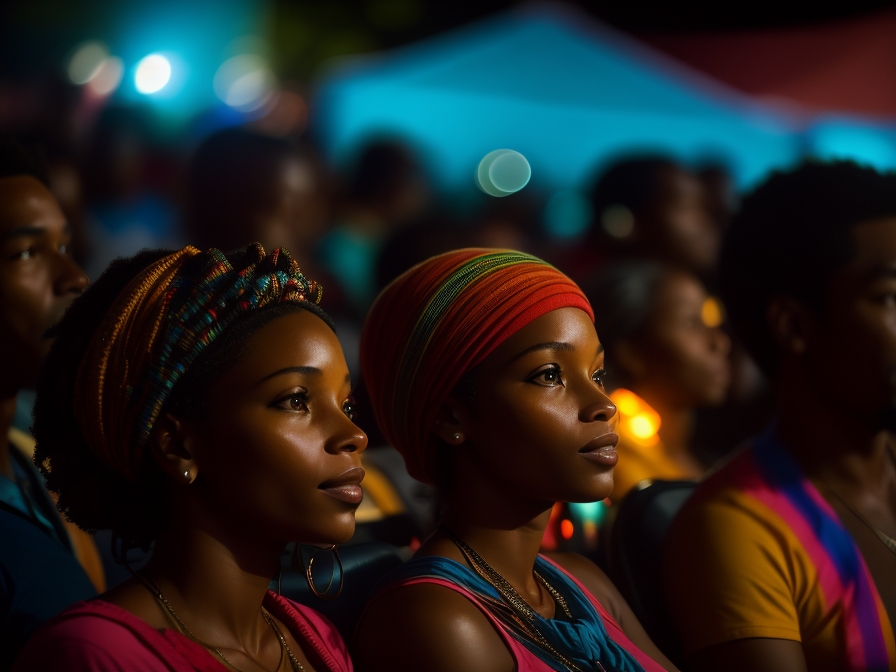 The Jacmel Film Festival is held annually in Jacmel, a town known for its vibrant arts scene and historic architecture. The festival is a week-long event that showcases the best of Haitian and international cinema. It's not just about watching films, though. The festival also includes workshops, panel discussions, and networking events, making it a must-visit for film enthusiasts and industry professionals alike.
Little Haiti: A Slice of Haiti in Miami
Let's take a quick detour to Miami, where you'll find Little Haiti, a vibrant neighborhood that's a testament to the Haitian diaspora's resilience and cultural richness. Here, Haitian Flag Day is a major celebration, with parades, music, and, of course, plenty of delicious Haitian food. It's a slice of Haiti in the heart of Miami, and a testament to the enduring strength and vibrancy of Haitian culture.
The Jazz Festival: A Melodious Affair
Music is the soul of Haiti, and the Jazz Festival is a testament to that. This annual carnival is a celebration of music and features performances by renowned Haitian musicians and international artists. It's a week-long symphony of jazz music that fills the air of Port-au-Prince, making it a must-visit event for any music lover.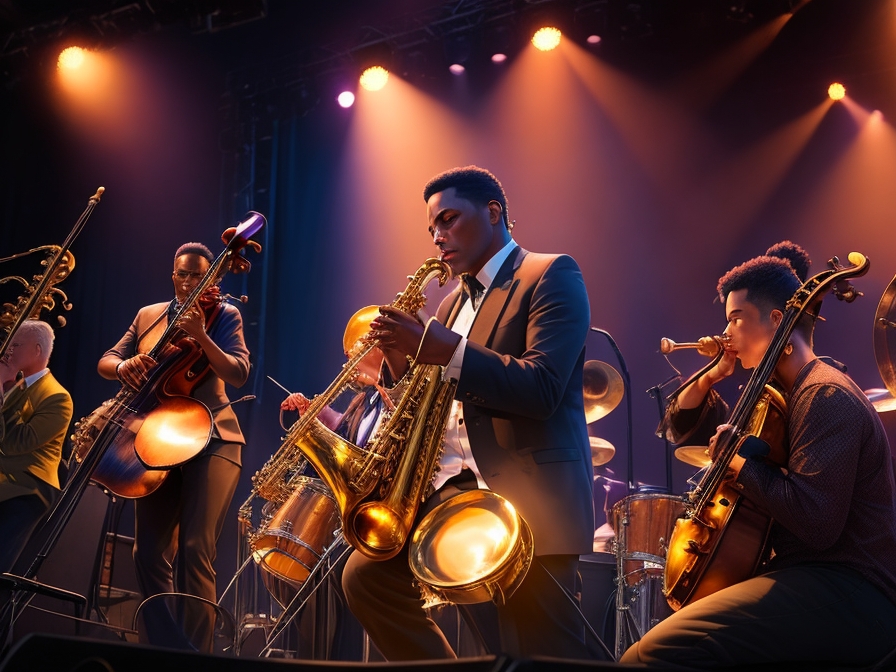 Ancestry Day: Celebrating Haiti's Roots
Ancestry Day is a celebration of Haiti's African roots. It's a day to honor the ancestors and the rich cultural traditions they've passed down. From traditional Vodou ceremonies to the vibrant music and dance, Ancestry Day is a profound reminder of Haiti's deep cultural roots and the strength of its people.
So, there you have it, a whirlwind tour of the most exciting Haitian festivals and events. Whether you're a culture vulture, a music enthusiast, or a rum connoisseur, Haiti has something for everyone. So why not plan a visit? After all, as they say in Haitian Creole, "Men anpil, chay pa lou" – many hands make the load lighter!