Pranplezi free online chat rooms
Pranplezi provides a free online chat with cool people around the world. You can use the web chat both in public and in private just like instant messaging. You do not need to go to the tedious process of registering to enter the chat if you do not wish to.
The chat used to be both video and text, but after the sudden departure of 123flashchat we remove the video option. We are still looking for an alternative to 123flash chat so that you can chat free with audio, video and test.
In Pranplezi chat, you are able to send pictures in private and in public. You are free discuss any topic that falls in our terms and conditions which you will find below.
Free Online Chat Rooms for All, Single women and men, Teens, And Older People.
Our chatting platform makes it so easy for you to have live chat with anyone, anywhere in the world. Use the chat room to meet your next girlfriend or boyfriend. If you need someone to talk to release your stress, the chat is available for that too.
We have many rooms for you to enjoy yourself. For example, if you are into politics, there is a room for politicians to take sides in various debates. If you are a music lover, there is a room for you to hold discussions about your favorite band or artist.
You can meet new people in our international world of free chat rooms & make friends online. Our aim is to make your chatting experience as fast, easy and best by using our online text chat, as pleasant, fun and successful as possible. There are tons of options when it comes finding people online. Many of these options are expensive, hard to navigate. Pran plezi makes it so easy to chat. You can be whomever you want in Pranplezi random chat. You can be wherever you want. Only you can limit yourself.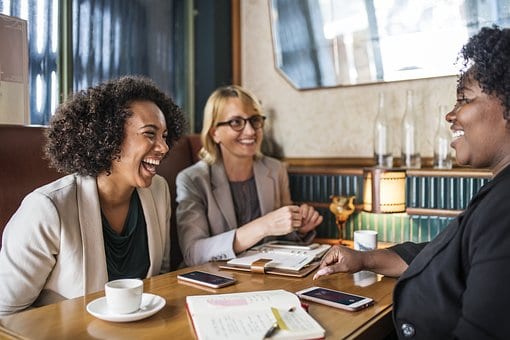 Many people cannot meet others in real life because they are shy or for some other reasons. You can be in total anonymity in Pranplezi if you want to. It has never been that easy to talk to people online. You could be here in the states and you are talking to someone in a different country. How cool is that?

Our chatroom is web based. It is compatible with both desktop computers and mobile devices.  There is no application to download. You do not need to install any plugins. Just come and have fun!
Talk to Online people online, chat online free or talk to female strangers online has never been easier. We have a huge list of chatrooms which you can browse to find your best chatting partner. This is the best online chat rooms free site no downloads no registration and free chat app. Our text chat site or Pran plezi app or stranger chatting apps download has online chat rooms without registration. You are on one of the best free chatting apps with strangers & best anonymous chatting apps. Talk to people online today!
Benefits of chatting online
We have heard of the warnings of meeting people face to face. Chatting online solves that problem. There is no eye contact, no tone of voice if you do not wish to hear. All you need is your computer or your phone.  Don't get me wrong, people you will find in Pranplezi chat are regular people like yourselves. It's just easier to talk to strangers when you are online.
 Talking to strangers online is nothing new. In fact, there are many social media websites that encourage talking to unfamiliar people, or opening up to people just for the sake of linking. There are many other online chat rooms and social media pages where you can find friends. There are even dating sites where you can find your perfect match without leaving the comfort of your home.
 Online connections include posting something publically and getting opinions. It includes one on one chat lines for written, audio and video as well as group chats or forums where a number of people can join in to talk about mutual interests.
You can share your visions and feelings with friends and co-workers as well as online strangers.
Anonymous Chat – You can be whoever you want to be
Another feature of online chat that can be used positively for shy people is you can be anyone you want to be. You can be who you've always wanted to be. Remember though, just like you can be anyone else, anyone else can be anyone else too. Just be a bit careful with your personal info when you are online.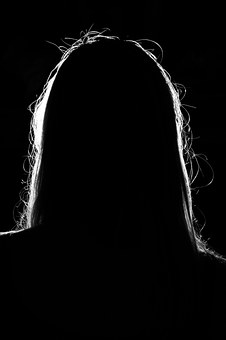 Do you have a special interest that you are afraid to share with people? Well, you it is much easier to share it online. In fact, you may find more support if you do so online than in real life. You will find many people with similar interests to talk about your project. You can be that individual you always visualized of becoming. Online chatting provides you with the privacy cover that can help you bring out the real person you are.
So these are some of the benefits of online chatting with strangers, add yours to the list and comment to tell if you agree or not. And follow us for more.
Free Online Chatting Rooms – Accessible around the clock
Online chat rooms are available around the clock. Your real friends might be too busy for you when you need someone to talk to. In Pranplezi chat, your online buddies are just a click away. You can make friends from around the world and be able to talk to them whenever you feel lonely.
If you need a companion or have a strong urge to express yourself or want to share a moment of joy or grief, internet is your free newspaper and people really read it.
Why Pranplezi chat?
There was a time when we had so many chat rooms to enjoy ourselves. You remember these days. Don't you? Sakapfet, HaitianConnection, Haiti Kiskeya on AOL, Everything Haitian, Brikouri, Bwadous, Kajou, Belpawol to name a few. All these chatrooms used to be very active. These were the good old days. The pre-FaceBook days.
There were many attempts to revive the movement, but none could keep up. Some could not keep up because they saw this as a business venture. Thus, no money, no more chat.

Pran plezi means to have fun in Haitian Creole. The aim of Pranplezi is exactly that. Pranplezi is a fun site where our people can meet and have fun online. It is to provide a space where our people can have fun.

Most other online chat rooms are geared toward other nations. Pranplezi is one of the only ones that is catered to our people. There are many chat apps out there that provide many features meeting new people online, but not all of them have cool folks like we do.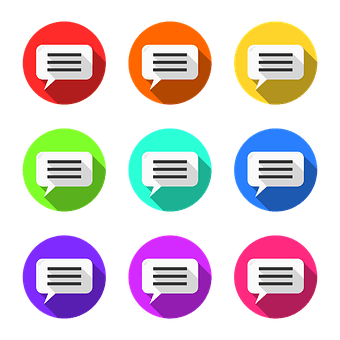 Pranplezi online chat will always be free for our users. We cater to all. We have a wide range of age groups. If you are looking for a like-minded person to talk to, you are in the right site.
Benefits of Our Free Online Chat Pranplezi
•         Meet Friends everyday
•         Send pictures, Emoji in the chat etc…
•         Pranplezi chat is free, registration is optional
•         You can choose any allowed nickname you desire
•         Use our chat in both desktops and mobiles
No Login, No Sign Up, Online random chat with a single Click
No Sign Up or Registration needed to Chat Online in our Chat room. In the past, it was required for you to register to chat in Pranplezi. We know your time is valuable. We are working to make it simpler to chat in Pranplezi. You dont need any account to chat with anyone. Our Online chat rooms allow you to Pran plezi in complete privacy. You don't have to reveal your identity during chats. If you feel like you need someone to talk to online, join our chat rooms. You remain unknown to strangers if you wish so. Chat with someone Online now.
Other features of Pranplezi
In addition to the chat room, Pranplezi offers a 24 hour Haiti radio station playing Haitian music to keep you moving while you are chatting. You can be chatting and requesting your favorite song at the same time.
We have a video page which you can use to watch all kinds of Haitian movies, videos and documentaries. This page is currently a work in progress.
We do have a blog where you can read about current events that are related to us all.
BROWSE LATEST HEALTHY LIFE STYLE TIPS AT OUR BLOG
Trending Discussions On Chatrooms Social Community
Where Our Chat Can Take You?
•         Share Your Stories with Real Online People
•         Share Your Knowledge & Chat Freely!
•         Meet New People by Online Chatting One-one
•         Reduce Social Awkwardness by Talking To Strangers
We hate chat rules too. Unfortunately, we must have them in order to guarantee that you have as much fun as you possibly can in one site. One thing that sets us apart is that we let people chat freely without the fear of being kicked or banned. So, we'll keep it simple.
You must be 13 years or older to use pranplezi.com.
Threats, harass, intimidations, indecent, defamatory posts, are not allowed. What's fun for others may not be fun for you.
We encourage you to use the ignore feature to block disruptive users. (We hate kicks and bans)
You agree that all your posts/pictures in Pranplezi are either own by you or you have permissions by the copyright holder.
You agree that all your public posts in the chat and the main site are properties of Pran Plezi We reserve the right to remove any posts/pictures or amend the Rules at any time we see fit.
We reserve the right to terminate any account for any reason we see fit.

You never know what you may find in Pranplezi. What are you waiting for to start chatting? Come and have fun!